Rosalie Donlon of PropertyCasualty360 recently analyzed 2018 data breach findings from Beazley, giving businesses a sobering look at ransomware trends that will impact the coming year.
See "Beazley breach insights October 2018"
See "2018's top causes of cyber-related business losses"
Take a look at the key takeaways, presented in a helpful infographic: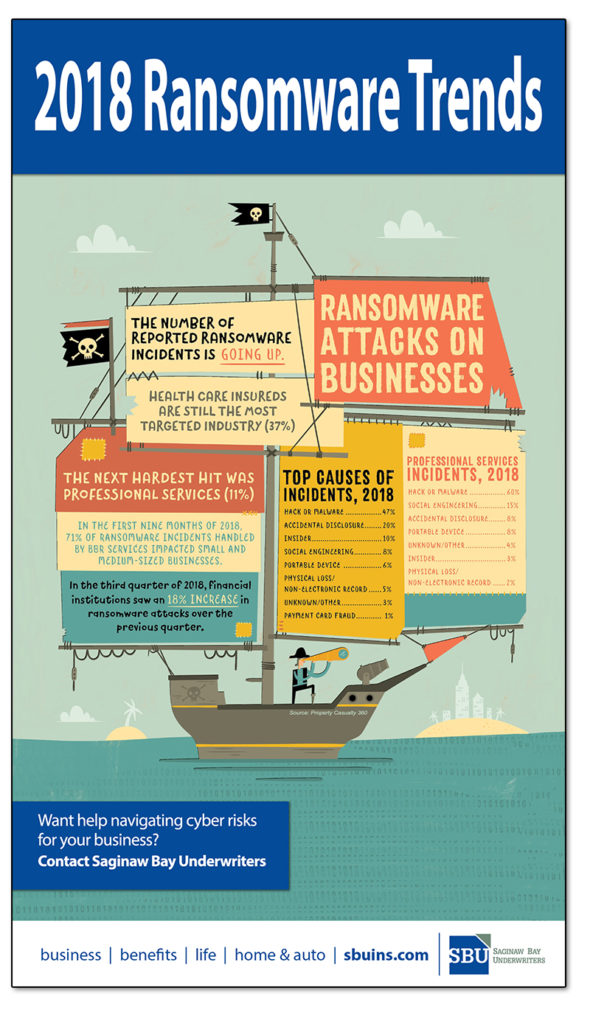 Would you like to speak with an advisor about ways to protect your business from cyber risks? Contact Saginaw Bay Underwriters today.