John Manganaro of PLANSPONSOR recently did some thorough analysis of MetLife's 16th Annual U.S. Employee Benefit Trends Study.
See "Financial Wellness Programs Boost Engagement and Loyalty"
Manganaro focused mainly on the role of automation and general workplace culture, and paid some special attention to the need for financial wellness programs as an offered benefit.
Using his analysis as as starting point, we gathered some other key takeaways from the study, specifically related to employee benefits plans. Here's a helpful infographic to illustrate these points: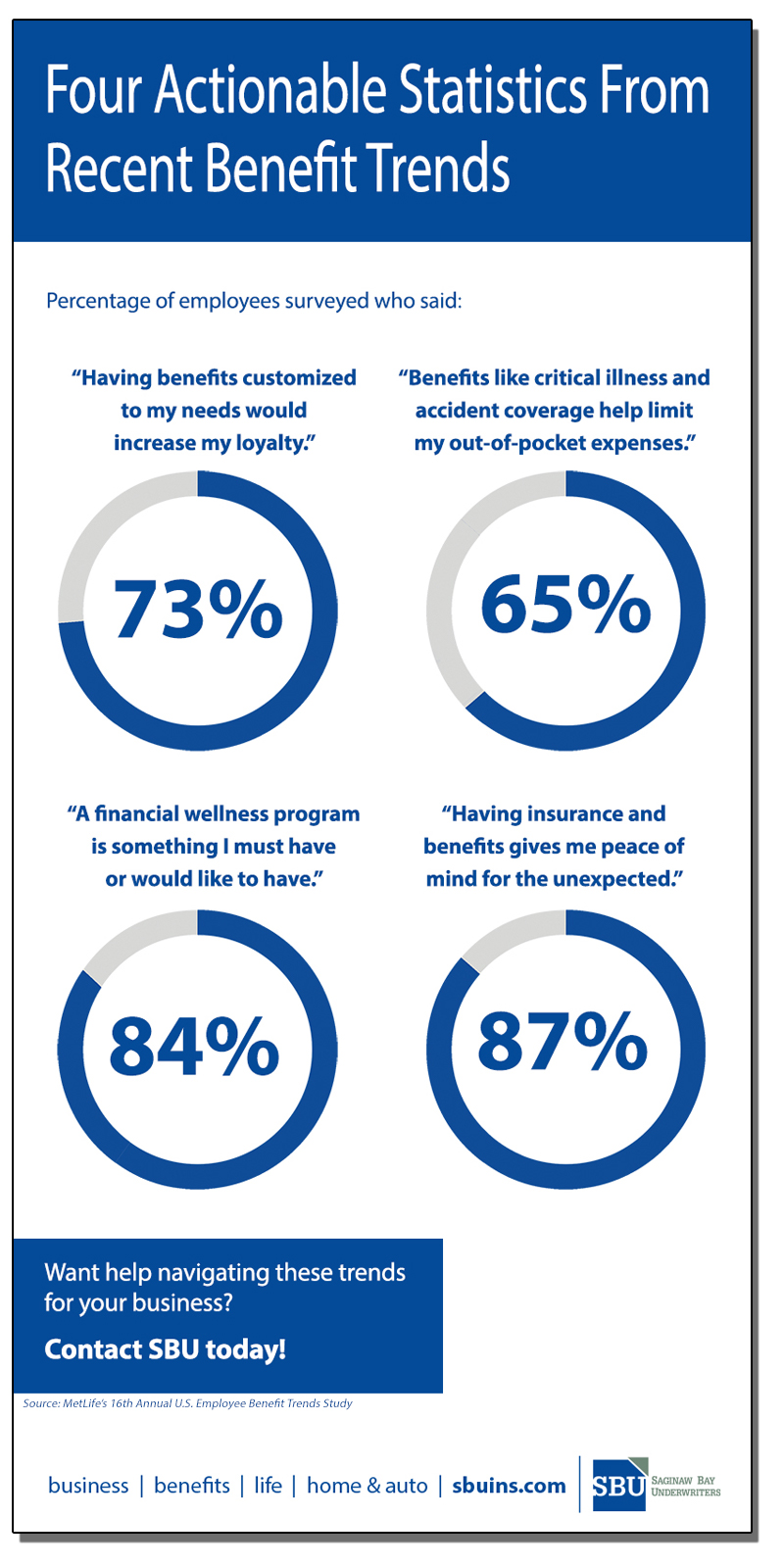 For the entire study, see "Experience a More Human Workplace."
As a United Benefit Advisors partner firm, we have access to the UBA Health Plan Survey –  the nation's largest proprietary health plan benchmarking survey.
If you'd like to discuss how your business or organization could benefit from this survey data, please contact an SBU employee benefits advisor today.