Whether you're currently home shopping, are already a new homeowner or have been settled in the same home for years, the question of how long your house will last is always a relevant one.
While there are many factors to consider, there are some helpful general guidelines. With this in mind, here's a simple infographic, detailing the life expectancy of the parts and systems that make up your home.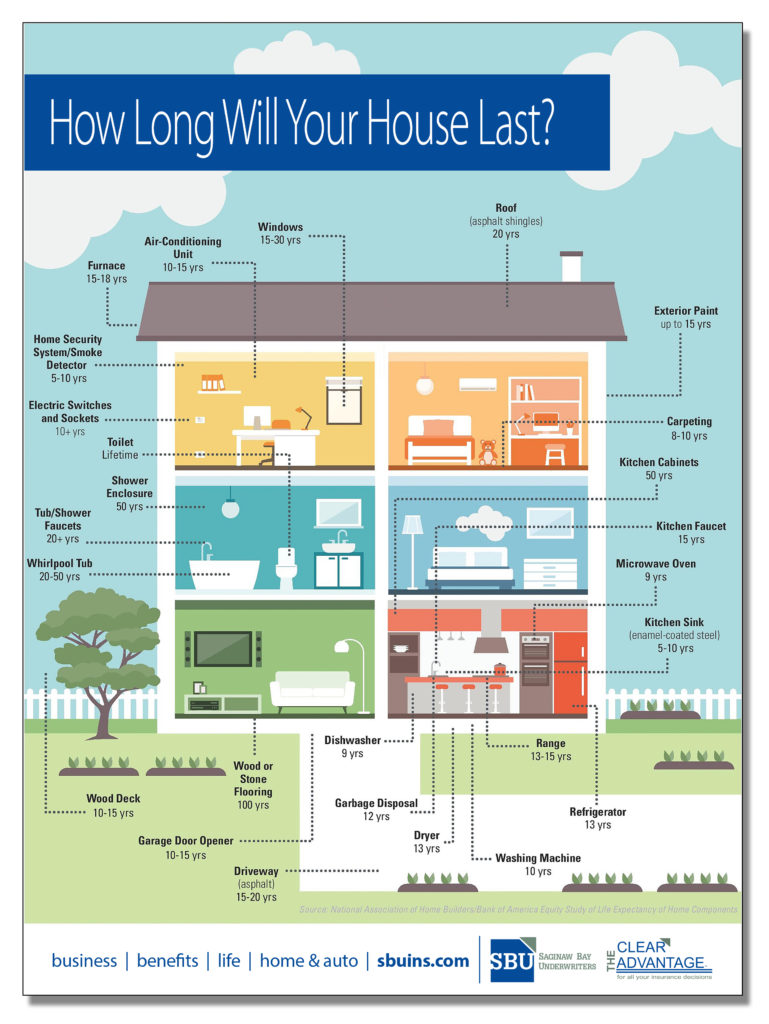 Making the Complex Simple
A house is most people's largest long-term investment. By understanding the basics of when you can expect different parts of your home to need replacing, you can plan for the future and keep your home in good repair.
Saginaw Bay Underwriters has made every attempt to ensure this information has been obtained from reliable sources. Current as of: July 2021