Many homeowners are surprised to learn that the repair or replacement of service lines on their property — such as underground wiring and piping — is their responsibility, not the service provider's.
Damage to these lines often occurs unexpectedly and the expenses aren't always covered by a basic homeowner's policy. Service line repairs average roughly $3,000-$4,000 — but can go much higher.
This is exactly why service line coverage may make sense for you and your family. With it in place, you'll be covered against costly excavation and repair in case service lines on your property were to be damaged.
Service Line Coverage FAQs
Does the covered service line need to be on my premises?
Yes. The service line must be located on your premises and provide a service to your residence or related private structures. It must also be owned by you and you must be legally liable for its repair or replacement.
Can I replace the service line with more environmentally friendly materials?
Yes. If a covered service line requires replacement due to a covered service line failure, coverage can be obtained which would help with more updated, greener materials.
What if I damage the service line while digging on my property?
The service line coverage endorsement extends coverage for breakage as a result of weight of equipment, animals or people. Coverage would apply if you damage your own service line while digging in your yard.
What losses are covered?
Losses typically covered include:
• Wear and tear
• Rust or corrosion
• Mechanical breakdown
• Collapse from above ground weight
• Artificially generated electric current
• Freezing or frost heave
• External force from excavation
• Tree or other root invasion
Making the Complex Simple
A typical homeowner's policy may not cover service lines on your property, so service line coverage may be a good option for you. Please see the helpful infographic below for more information.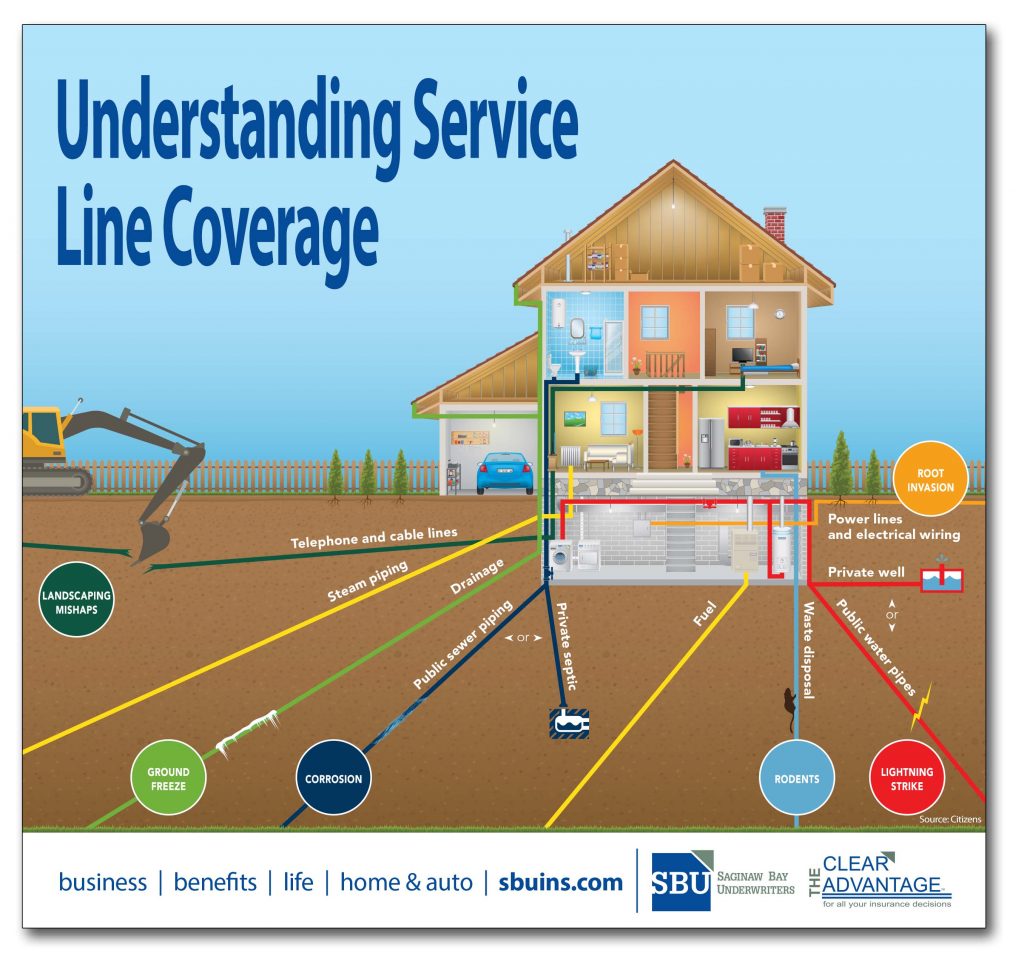 Saginaw Bay Underwriters has made every attempt to ensure this information has been obtained from reliable sources. Current as of: January 2022